17 Aug

Risks of Do It Yourself Wills and Estate Planning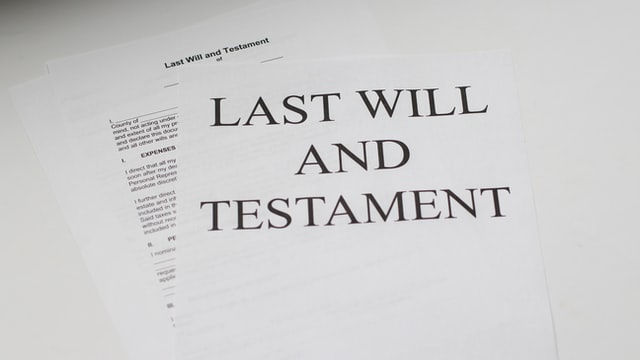 A recent Queensland case highlighted the dangers of undertaking your own estate planning and preparing a do it yourself will.
A couple married in 1984. They both had children from previous relationships but did not have any children together. They prepared a joint will at home which appointed one of each of their children as joint executors, provided for the survivor to stay in the family home until their death, and directed that on the death of the survivor the children of each of the husband & wife should receive 50% of the assets.
The couple owned the home as joint tenants. This means that legally upon the death of the first one of them the house passed to the survivor, regardless of what was in the will.
The husband died. The wife sold the family home after it had been transferred into her sole name and then asserted that she was not bound by the terms of the will.
Disputes arose, and Court proceedings, involving 2 separate Court actions, ensued which took over 3½ years to be determined.

Eventually, the Court found that the parties intended to make a mutual will and that they had intended to sever the joint tenancy ownership of their home by the making of the mutual will. This meant that the wife did not inherit the home upon the husband's death automatically when he died, pursuant to the joint tenancy, but rather it was to be dealt with under the terms of the will.
However, the lesson to be learned from this is that although wills and other estate planning documents may appear to be simple and may be able to be done using a will kit or a do it yourself will of some form, often issues arise due to the fact that people do not understand the effect of the will and the nature of the ownership of the assets.
Misunderstandings in relation to the preparation of wills can turn simple tasks and simple estates into complicated disputes, which can involve significant stress and expenses being incurred by the surviving beneficiaries; all of which could have been avoided by the couple entering into a Mutual Will Agreement.
It is always better for persons to have properly prepared wills. At Solari & Stock our solicitors can advise in relation to all of the issues which need to be addressed in your wills and prepare properly drafted wills covering and reflecting our client's needs and desires. To meet with one our Wills and Estates team please contact Solari and Stock Miranda on 8525 2700 or click here to make an appointment.