19 Apr

Protecting Man's Best Friend: Welcome Changes in Law for Victims of Family Violence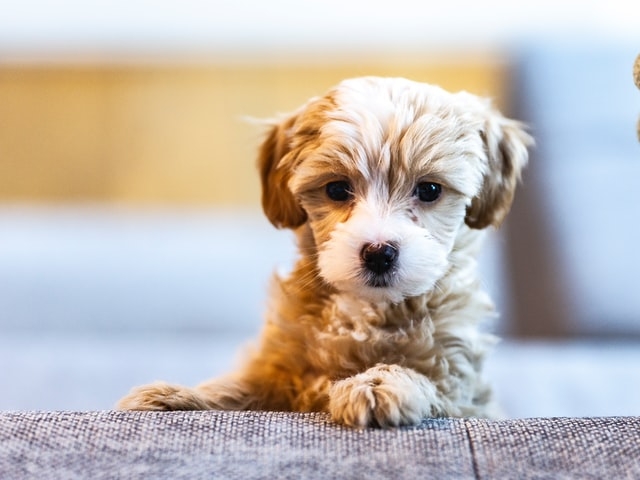 On 27 March 2021, under new laws, domestic violence victim-survivors and their companion animals will have greater protections from abuse.
Pets in Family Law Matters are becoming an increasing issue, particularly given the amount of people who grow particularly attached to their animals, sometimes after their kids have grown up and left home, or for those deciding not to have children and have 'fur children' or 'fur babies' instead. Animals often become a primary companion for a lot of people.
With this in mind, people's beloved pets are often abused as a form of coercion and to scare and control the victim, carrying with it the added threat of an escalation of violence to the partner or children.
The amendments mean that pets will be afforded protections as a separate entity under the standard conditions in all Apprehended Domestic Violence Orders.
Attorney General and Minister for the Prevention of Domestic Violence Mark Speakman said the protection of animals will now be a standard Apprehended Domestic Violence Order (ADVO) condition after reforms passed Parliament in November. Mr Speakman said:-
"Perpetrators often use animals to coerce or control victims, threatening to hurt or kill pets to keep them in a relationship or as punishment for leaving," and "This cruelty and manipulation can leave victims terrified of the consequences for their beloved animals and can therefore delay or prevent them from leaving a violent situation. These reforms aim to help guard against this abhorrent form of abuse."
Amendments to the Crimes (Domestic and Personal Violence) Act 2007 will:
Change the definition of 'intimidation' to indicate explicitly that harm to, or harm threatened to, animals is a form of intimidation. (Intimidation is an existing criminal offence with a maximum penalty of five years' imprisonment); and,
prohibit harm to animals as a standard condition in all ADVOs and Apprehended Personal Violence Orders.
Delia Donovan, CEO of Domestic Violence NSW, the state's leading organisation for specialist domestic violence services, said pets are an integral part of some people's lives, and perpetrators often use them to gain control with threats to kill or hurt animals. Ms Donovan said:-
"These reforms are essential to improving the safety of people experiencing domestic violence, and we wholeheartedly support them."
RSPCA NSW CEO Steve Coleman said for too long, animals in domestic and family violence situations have not been given the recognition they deserved. Mr Coleman said:-
"We are pleased to see changes and the opportunity for more services to be equipped to support people and help animals live free from violence and abuse,"
In addition, the NSW Government has invested $500,000 in the Pets and Animal Welfare Support (PAWS) Grants Program. The funds have been awarded to 19 women's refuges and animal welfare organisations across NSW, enabling them to better support companion animals and victims escaping domestic violence.
Prior to this new addition to the Crimes (Domestic and Personal Violence) Act 2007, laws did exist to prevent animal cruelty but do not recognise or protect animals in relation to domestic and family violence.
The Family Law Act already recognises the abuse of animals as a form of domestic violence which is also known as 'family violence'. The term 'family violence' has been defined in different ways. To appreciate the context in which courts exercising family law jurisdiction approach this issue, it is important to know how the definition used in the Family Law Act ("FLA").
The FLA definition is contained in section 4AB which states:
"For the purposes of this Act, family violence means violent, threatening or other behaviour by a person that coerces or controls a member of the person's family (the family member), or causes the family member to be fearful."
Examples of behaviour that may constitute family violence include (but are not limited to):
an assault, or
a sexual assault or other sexually abusive behaviour, or
stalking, or
repeated derogatory taunts, or
intentionally damaging or destroying property, or
intentionally causing death or injury to an animal, or
unreasonably denying the family member the financial autonomy that he or she would otherwise have had, or
unreasonably withholding financial support needed to meet the reasonable living expenses of the family member, or his or her child, at a time when the family member is entirely or predominantly dependent on the person for financial support, or
preventing the family member from making or keeping connections with his or her family, friends or culture, or
unlawfully depriving the family member, or any member of the family member's family, of his or her liberty.
If this article has created questions or concerns for you, please contact Solari and Stock Miranda on 8525 2700 or click here to request an appointment with one of our experienced Family Law Team.
Article written by Nikita Ward
Photo by Patrick Kool on Unsplash