31 May

What to do if the Police won't charge someone who has just assaulted you?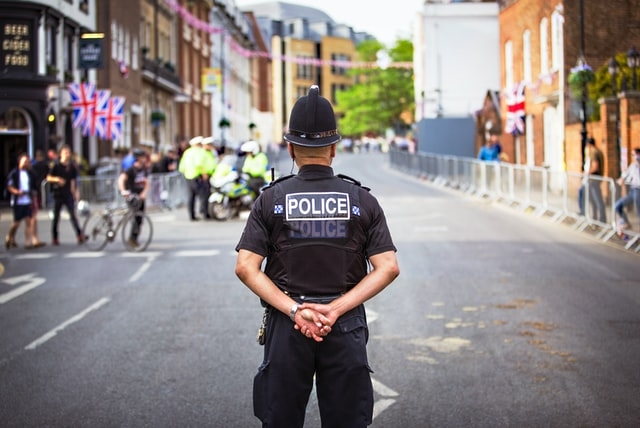 In the last 21 years of working as a Lawyer in Family Law, I have had many clients who have called and told me that they have been a victim of crime or a victim of family violence and the Police, have, for whatever reason, made a decision to not charge the alleged Offender.
Clients have complained that the Police Officer has said that there are conflicting versions of events and therefore will not be taking any action. Of course, it is unlikely that the offender is actually going to admit that he or she has committed an offence and will give a different version to the Police.
If this happens to you, you need to know your position, as it will often be very relevant to your family law situation or to your own livelihood and personal safety. It is important you protect yourself as a victim of crime and avoid and prevent further acts of violence or ongoing harassment that may occur.
Here are some tips on how to deal with the situation if you are a victim of violence:
If an incident has occurred you should immediately ring 000 or the Police directly to report the incident.
If you can, you should write your hand-written version of what occurred to assist you in your memory when you have to give a statement to Police.
Each time you ring the Police you should make sure you write details of:

a) the Police Officer's full name including details of his or her rank;
b) Date and time of the call;
c) You should also ask for a COPS event number (Computerised Operational Police System);
d) Details as to when they will get back to you.


If you are writing a statement in the Police notebook, here a few tips:
a) Don't let the Police Officer rush you in providing your statement (regardless of what time of the day/night it is).
b) Don't let them tell you that what you say is not relevant. If you think it is important insist that it be in the statement, because it is your statement of your evidence that you give at Court.
c) If there is more than one witness, make sure the Police Officers interview you and the other person separately and independent of each other as you don't want to be considered or seen as to be colluding.
d) Make sure you put in as much detail as possible including details of the full conversations that occurred immediately before, during and after the incident.
e) Don't let the Police Officer tell you that you can amend your statement later in Court or you can provide a full version of what occurred in Court, because this is simply not correct. A Judge/Magistrate will not let you correct your statement in Court. You will often be criticised by a Magistrate if something important is not in your Statement at the time as the Statement was given. They will consider you have invented new evidence. Your Statement (what is in it and not in it) will influence whether a Magistrate will find that the perpetrator is guilty of an offence or not.
f) This is your Statement and it must be accurate with as much detail as possible because it will be used in Court.
g) Once you provide your Statement, you should ask for a copy of take a photograph of the Statement whether it's in the Police notebook or a typed version.
If there is a history of family violence between yourself and the offender, you can ask to speak to the Domestic Violence Liaison Officer. The Domestic Violence Liaison Officer (DVLO) is specially trained to deal with Family Violence matters and is often more specialised and experienced than a general duties officer who would ordinarily attend your home when you have reported a crime.
The DVLO should also be able to refer you to important support services including Victims Services or other Court Support Services.
As a victim of crime you are entitled to ask the Police for the basis of their decision; for example, you can ask them why they will not act? You can ake them what actions they are going to take, if any? What has led them to that decision? What was the perpetrator's response to your complaint?
If you are unhappy with the outcome of the Police's decision to not act, you can report it to the original Police Officer's Supervisor. If you are not satisfied with the response of the Supervising Officer you can report it to the Police Duty Officer, the Police station's Superintendent/ Local Area Command.
If you are concerned about how a complaint has been managed, you can make a formal complaint about the individual Police Officer.
You are also entitled to make a Freedom of Information Application and request to have access as to how an event has been recorded by the Police Officer in the Police computer system.
Take-away: You need to make sure that you ask for a COPS Event Number when speaking to the Police. If you don't ask for one, then it may mean that the information that you have given to that Police Officer has not been reported in their computer system. If it is not recorded in their system, it is unlikely that you will have a record of the event having taken place. Whether an incident occurred or did not occur may be relevant to any future criminal or family law proceedings.
Still in fear? – If the Police still choose to do nothing and you remain fearful that the perpetrator has not been brought to justice, or that the perpetrator will continue to assault or harass you, you should seriously consider obtaining legal advice about approaching the Local Court to seek an Apprehended Violence Order (AVO) against that person.
It will also likely assist you to use the statement that you have given to the Police to be used for your local Court matter. This will ensure consistent evidence is given, if Police later decide to lay charges at a later date.
If you have been a victim of Crime you may also be eligible for compensation and free counselling through Victims services.
We trust that you find this information useful, if you have found yourself a victim of crime or you have been experiencing difficulties with the Police when you have reported an incident please contact our Family Law Team at Solari and Stock for more information on 8525 2700 or click here to request an appointment.
Article written by Nicole Quirk
Photo by King's Church International on Unsplash