10 Jun

Information Session on Collaborative Law-FREE Facebook Live event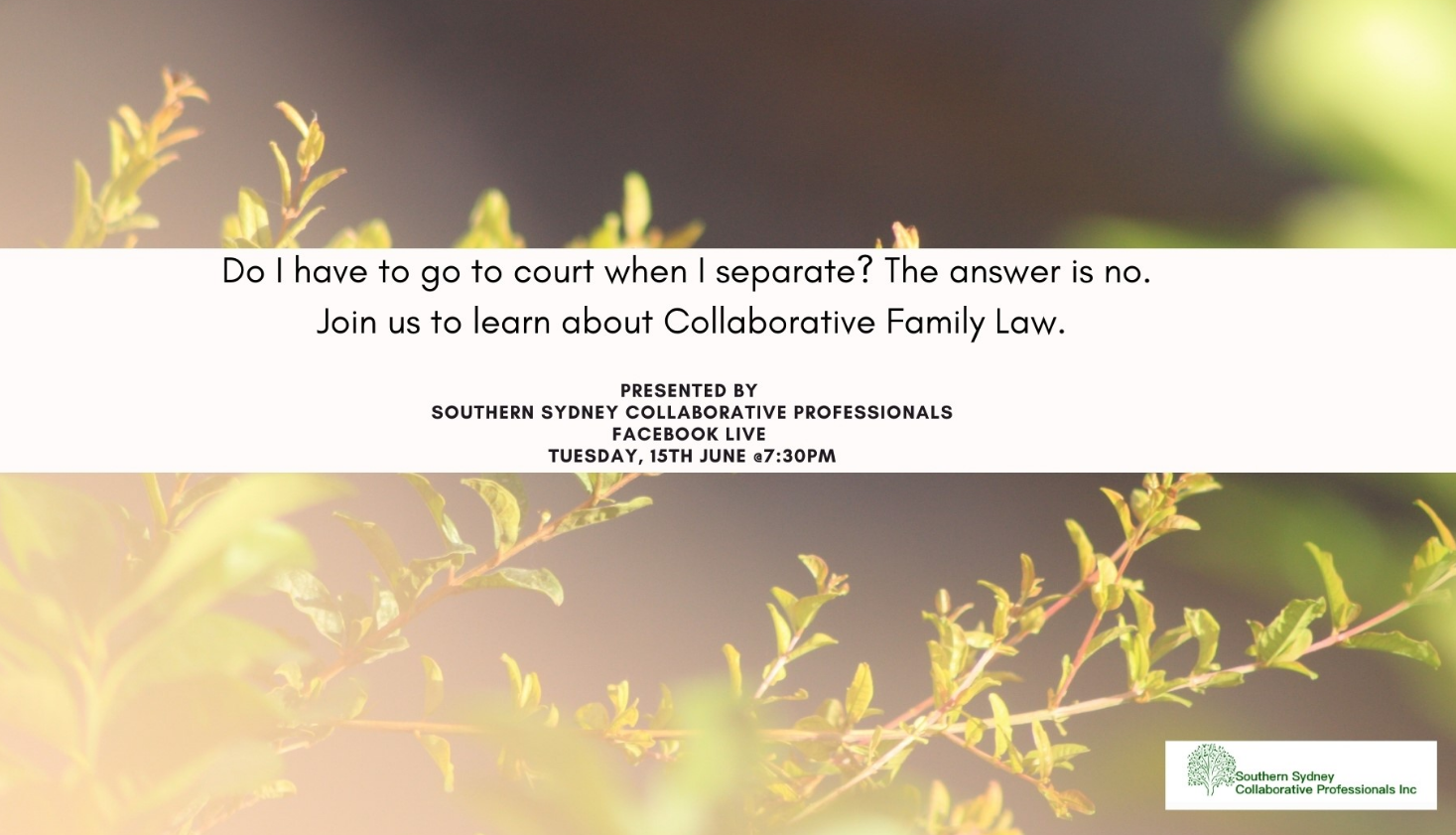 Are you going through a divorce and want to avoid the court process?
Are you looking to maintain a respectful relationship with your partner and reduce conflict and stress on your family?
Join the experienced team from Southern Sydney Collaborative Professionals, including Riccarda Stock, for a Facebook Live event, Tuesday 15th June at 7:30pm, where they discuss the benefits of Collaborative Practice.
This information session will also provide opportunities to ask questions specific to your circumstances.
To attend this Facebook Live Event, click on the link below to be taken to the event page and click 'going' on the event page to reserve your place
Southern Sydney Collaborative Professionals Facebook Live Event
For any questions relating to this event, contact Solari and Stock on 8525 2700 or click here to request an appointment with one of our Family Law Team.