01 Sep

Is Your Spouse a Narcissist?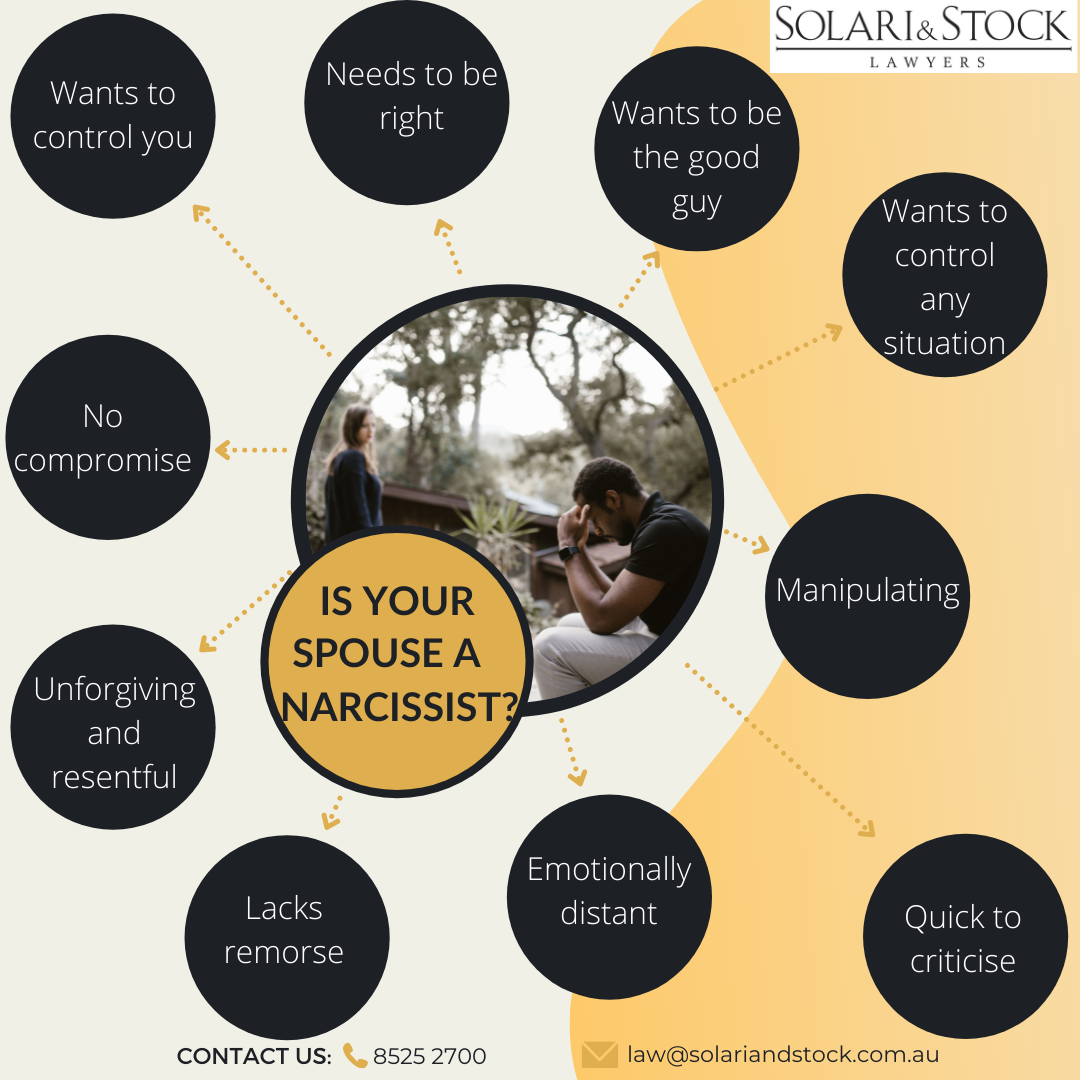 Is your spouse a narcissist?
Is your spouse a bully?
Are you going through the process of a Family Law Property Settlement with a narcissist?
Trying to achieve a family law property settlement is difficult at the best of times-even when dealing with well-adjusted people, as marriage breakdown is very stressful. If you are dealing with a narcissist, then many spouses simply give up the fight in order to get out of the relationship and get some peace. Whilst this reaction is understandable, as the stress may have been ongoing for years, it may end up with you receiving far less than your entitled to in a financial settlement.
To find more information on achieving a Family Law Property Settlement with a narcissist click here to view an article on this topic by Nikita Ward.
If you need guidance through this process and wish to speak with one of our experienced Family Law Solicitors contact us on 8525 2700 or click here to request an appointment.