09 Sep

Should I stay or should I go?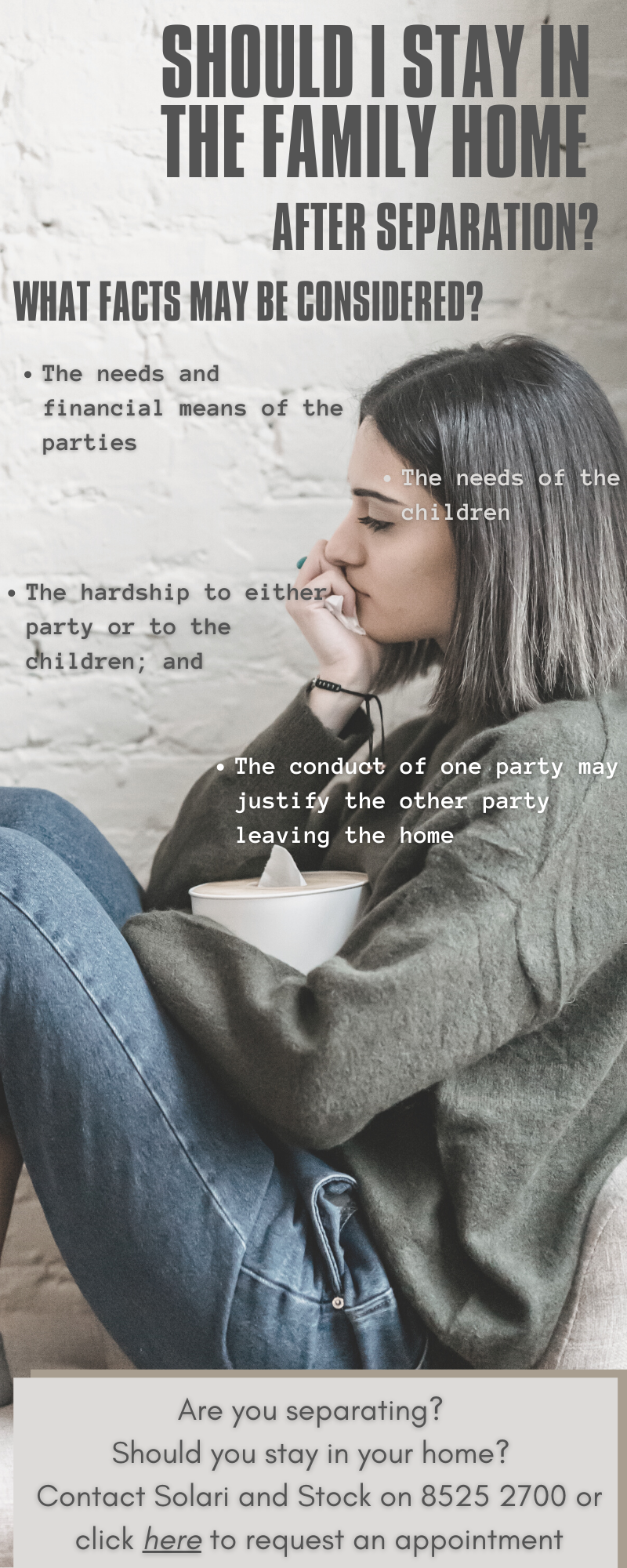 Are you separating?
Do you know if you will stay in your family home or will you go?
Who has the right to stay in the home?
What are the implications of staying?
To read more about this subject click here to read 'Should I Stay in the Family Home or Should I go?' an article by Nikita Ward.
If you need to discuss your options please contact our experienced Family Law Solicitors on 8525 2700 or click here to request an appointment.