24 Sep

Solari and Stock Security Notice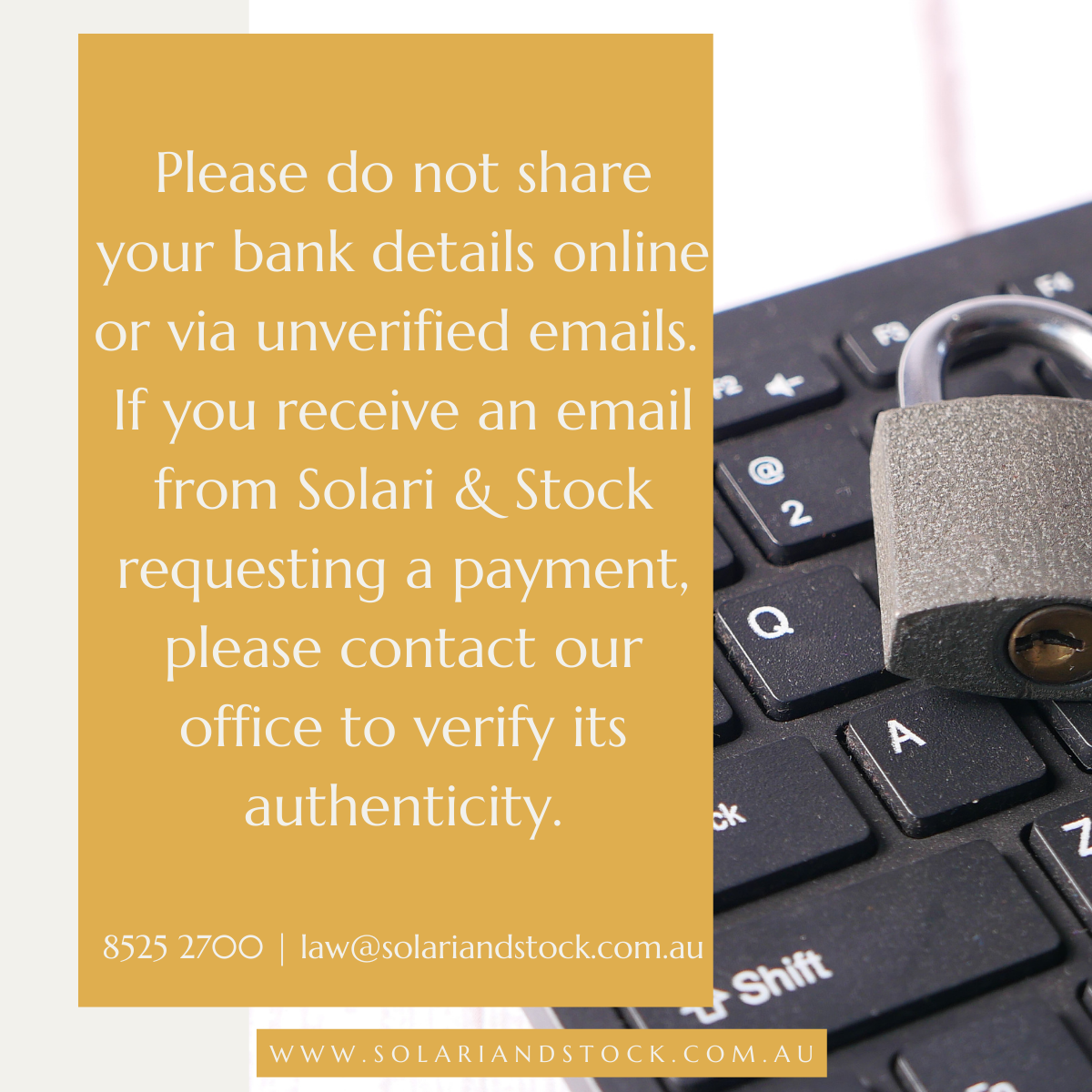 For any questions email us on [email protected] or call 9525 2700. To meet with one our our lawyers please contact us to make an appropriate appointment.
Keep up to date with announcements and information by subscribing to our Facebook page and bookmarking our website.