01 Dec

Review Your Will If..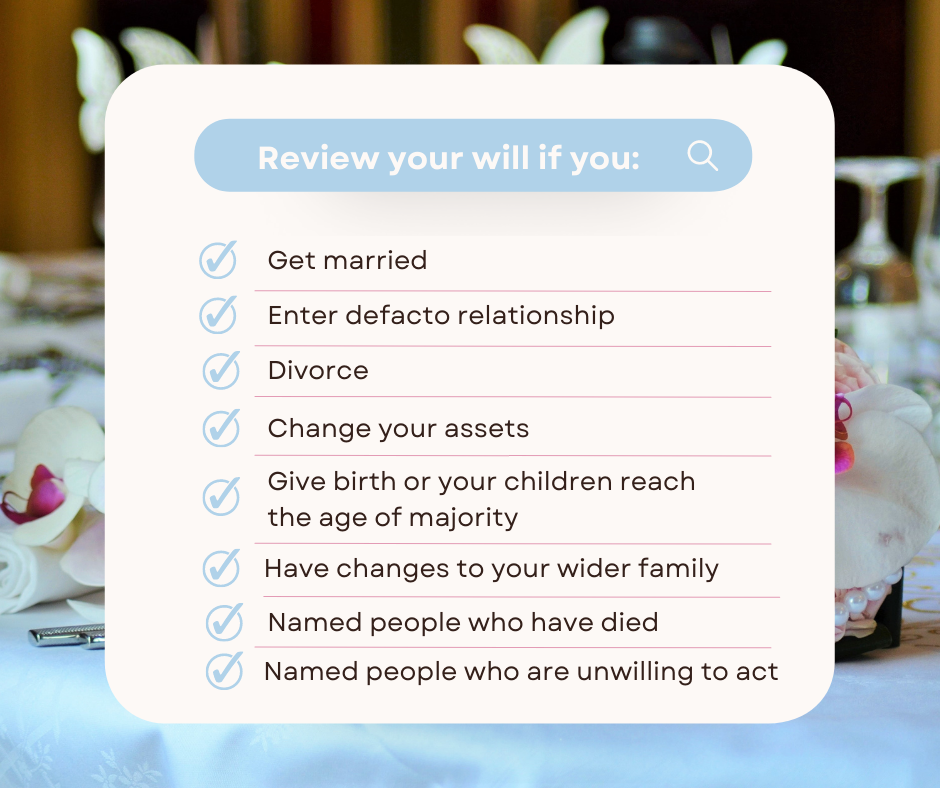 Your Will requires regular updating as your circumstances change. For more information on updating your will please refer to Rebecca Exley's article 'Why and When Should You Update Your Will and Estate Plan?'

This is an important part of all forms of family life, and should not be ignored. If you would like advice on how to create or update your estate plan, please do not hesitate to contact us on 8525 2700 or click here to request an appointment with one of our Will and Estates Planning Team.
Image created in Canva