20 Dec

Top Tips for Separated Parents at Christmas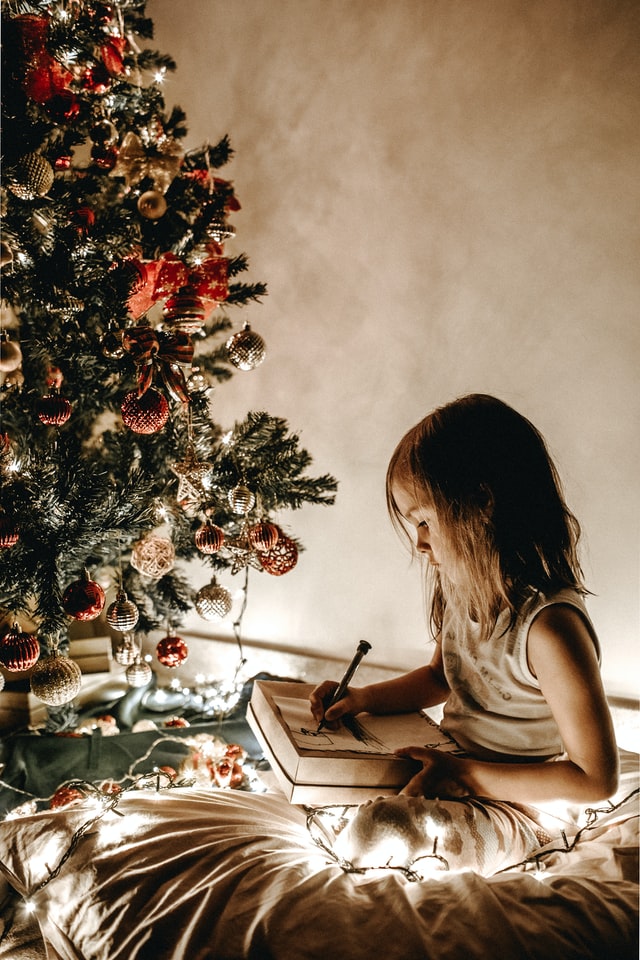 As we are fast approaching the 'Silly Season', we need to seriously think about taking care of ourselves and our children at Christmas! Emotions are often high at Christmas and especially so for separated families. Here are some of our Top Tips:
1. Be Kind – Whilst Christmas is a time for joy and celebration it can often be a difficult time for families dealing with grief and/or separation. Christmas is a time where children (whether young or adult) are often reminded that their family are not altogether. Be Kind even if it is hard to do so. Regardless of the situation, try and be kind to the other parent and remember that your children are always watching you and that they model themselves on your behaviour. It will help your children to hear a 'Hello' or a 'Happy Christmas' to their other parent. You could even encourage or help them to buy or make a Christmas present for their other parent.
2. Plan your Care Arrangements for your Children for the Christmas and the School Holidays well in advance – If you have not already worked out when your children are going to be spending time with you over the Christmas period or during the school holidays this will need to be sorted out ASAP! The earlier you have this arranged the better. If you're the more organised person (out of the two) it might be an idea for you to send them a draft calendar which clearly marks out the days of when the children are in your care and the days that they be in the other parent's care and ask them what they think. Look to see what your court orders say (if you have Court Orders). There's nothing worse than leaving it to the last minute and having arguments about what is happening on Christmas Day right before it!
3. Plan Ahead for Financial Matters over the Holidays – The sooner you work things out the better. This will mean that you should consider a budget for yourself for the December/ January school holidays. Start your Christmas shopping early. Talk to your ex-partner if you are worried about money and ask whether they can help.
4. Communicate with your Ex Partner – Open a dialogue with your ex-partner about Christmas, whether by phone, email, text message or in person. Talk about important issues over Christmas:
Are either of you comfortable seeing or spending time with each other as a family over Christmas?
Can we divide the Christmas shopping between us this year?
Do we have to work out whose house Santa is going to this year?
What presents are you buying for the children, so we don't double up? (But sometimes kids are ok to double up and have the same toy at both houses!)
Should we talk about how much money we are spending on the children at Christmas? (to avoid no one going over the top and making the other parent look bad).

You would be surprised how much these small gestures help your ability to communicate with each other in the future.
5. Be Kind to yourself – Whilst most of the focus during Christmas and the school holidays, is on your children-find time to have time to be kind to yourself. Buy yourself a Christmas present, a Massage, a Hammock and some good reading material! Think about enrolling your children in activities or organising play dates (with either family members or friends) or vacation care or school holiday activities, so you can also have time to yourself. The children will do better in your care if you're looking after yourself!
6. Reach out for help if you're struggling – If Christmas is a difficult time for you, reach out to family and/ or friends for extra support. In response to Covid19, the government has extended the coverage of funding for counselling sessions with Psychologists through Medicare allowing up to 20 subsidised sessions per year. Don't be afraid to ask for help and if you do need help, find the free services available. There are many support services available providing support for women, men and families generally.
7. Give – Reach out to help others that are in need at Christmas – Teach your children to give and be charitable, especially at Christmas. Think about ways that you can help your children help others who are less fortunate than yourself, whether it involves donating to your local Salvation Army, St Vincent's De Paul, Red Cross, or buying a present to put under the Christmas Tree at your local Kmart. It will help your children grow emotionally and will make them feel good about themselves.
If you need assistance with trying to Plan Ahead for the Christmas period, whether about trying to resolve your care arrangements for your children, or financial issues, feel free to contact us on 8525 2700 or click here to request an appointment.
For more information on 'surviving Christmas for Divorced Families' see the following links:
https://www.happyfamilies.com.au/blog/christmas-day-and-divorced-families/
https://www.kidspot.com.au/things-to-do/seasonal/christmas/im-divorced-and-i-hate-christmas/news-story/93ad207fdf9405385dd0fb02eccde3f4'
https://www.interrelate.org.au/www_interrelate/media/Pdfs/shared-files/Guide-to-Surviving-Christmas-2017.pdf
https://www.2houses.com/en/blog/a-happy-christmas-with-separated-parents
Article written by Nicole Quirk
Image by Jonathan Borba on Unsplash