12 Jan

How do I manage changeovers with my Ex?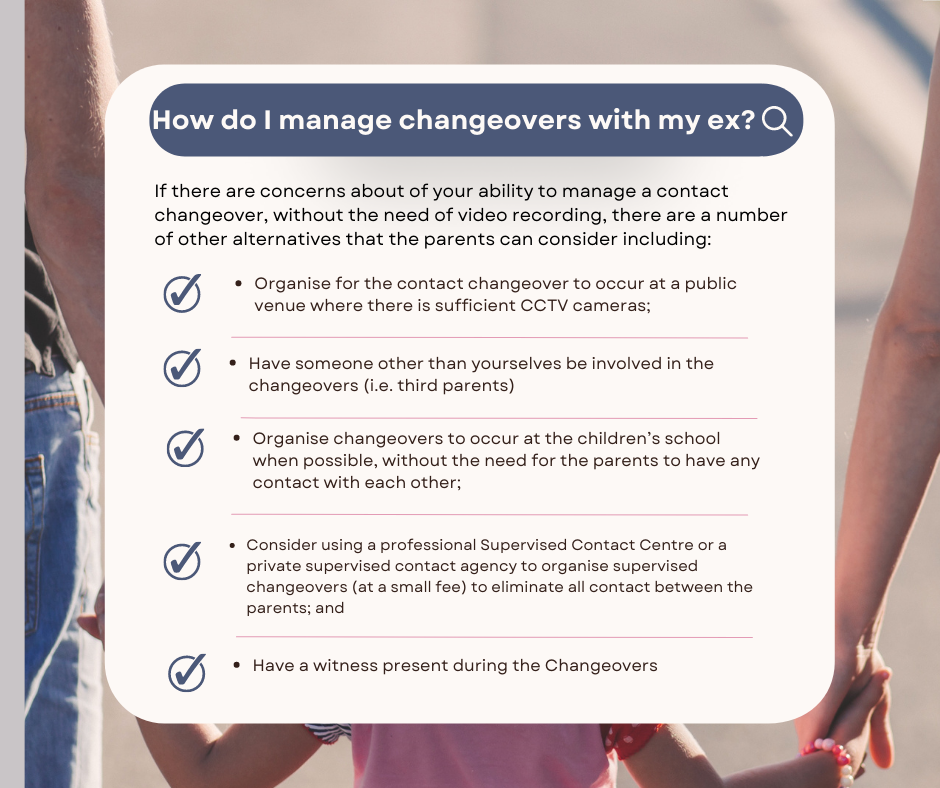 If your relationship is at such a point where you cannot come into contact with each other without the need to record the other parent, then maybe you should not be involved in the changeover altogether. So, how do I manage my changeovers then?
Is this something that you feel you need to discuss with one of our solicitors? To make an appointment with one of our experienced solicitors, please contact our office on 8525 2700 or click here to request an appointment.
Created in Canva.