16 Mar

March 2022 Client Newsletter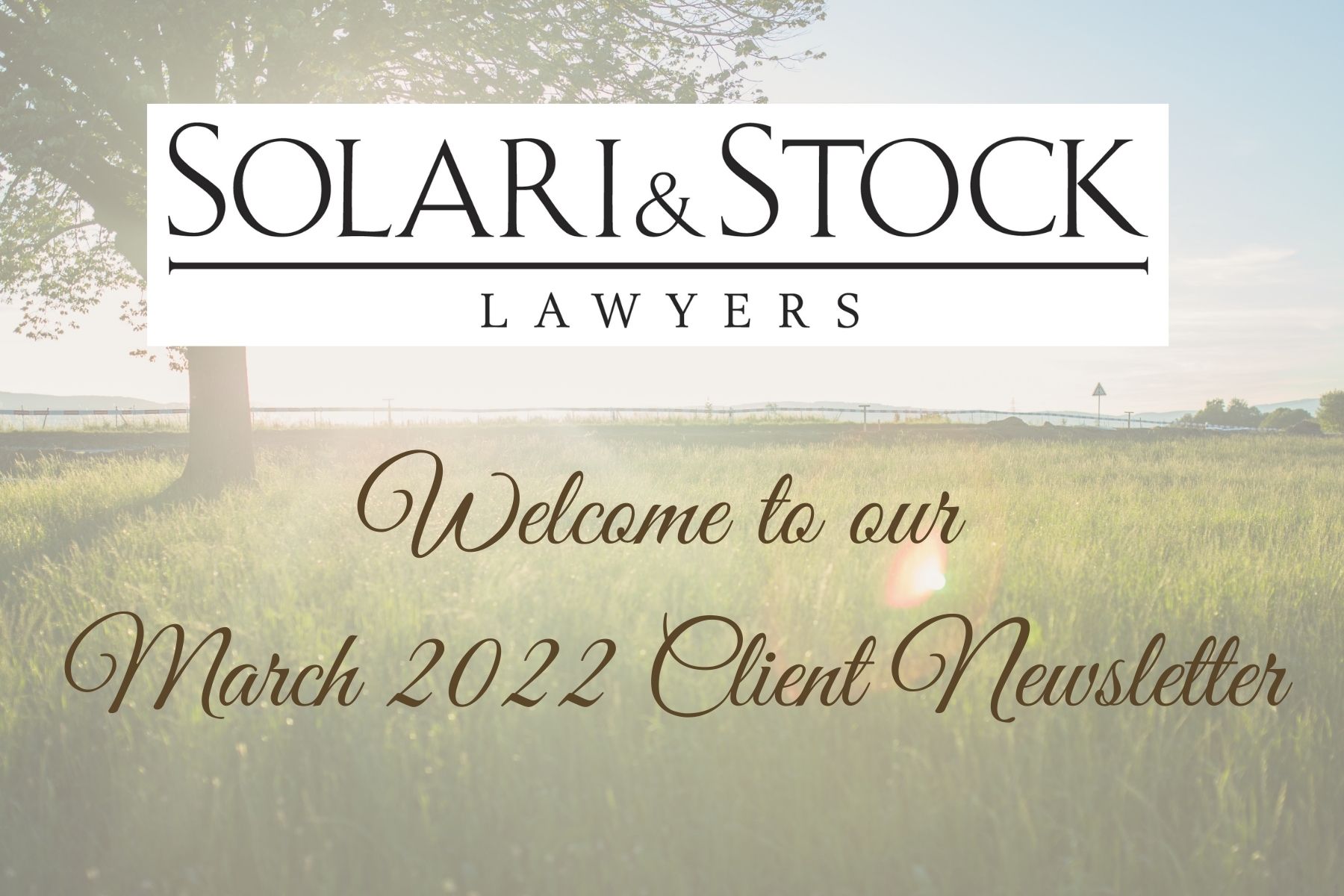 We hope you all had a wonderful break over the Christmas and New Year period, and you are enjoying a happy and healthy start to 2022. With the return of schools and business opening back up again after most recent outbreak, we trust that we are starting to see our lives returning to normal.
Our March Newsletter showcases a number of articles written by our Solari and Stock Lawyers. These articles relate to a variety of topics, and we trust that you find these articles informative.
Articles include:
Vaccination, Children and the Court
How does the timing of a separation impact on an Inheritance?
A Wise Word on Gifts in Wills
The Impact of increasing house prices on Family Law Matters
You can view our Newsletter by clicking on the following link March 2022 Client Newsletter-PDF
Should you have any questions relating to the articles in the Newsletter contact our Miranda office on 8525 2700 or click here to request an appointment.