11 Apr

Horrific tragedy sparks a nationwide drive to criminalise coercive control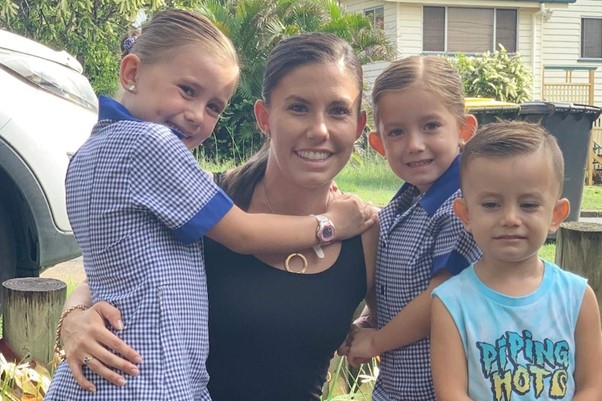 Background
There has been a nationwide effort to criminalise coercive control since the tragic murder of Hannah Clarke and her three children Laianah, 6, Aaliyah, 4, & Trey, 3, at the hands of her estranged husband Rowan Baxter, in Queensland on 19 February 2020 when he set their car on fire.
Ms Clarke had allegedly been emotionally, physically, sexually and financially abused by Baxter during their relationship. Mr Baxter was subject to a Domestic Violence Order at the time of the incident however this proved to be ineffective in protecting Ms Clarke and her three children.
In March, Ms Clarke's family established the foundation 'Small Steps 4 Hannah' in honour of Hannah, Aaliyah, Laianah and Trey. The charity states its mission is to "put a halt to the incidences and severity of domestic and family violence in Australia".
In October 2020, the NSW Attorney General Mark Speakman SC MP established a joint committee to inquire and report on coercive control in domestic situations. The inquiry will provide the background information necessary to determine whether legislation should be drafted in order to make this form of abuse a criminal offence, as has been in England, Wales and Scotland since 2015.
So, what is coercive control?
The term, "coercive control" is used to capture the ongoing nature of domestic violence, where the abuse is not always physical but pervades a victim's daily life. Coercive control is a strategic form of ongoing oppression used to instill fear and exert control over a partner and can be comprised of the following actions:
Limiting a partner's access to money
Turning children against a partner
Denying a partner freedom and autonomy
Isolating a partner from their support system
Tracking a partner's phone and monitoring their activity
Gaslighting
Name-calling and other forms of verbal abuse
Controlling aspects of a partner's health, eating habits and body
Regulating the sexual relationship
Threatening the children
Why the drive for a criminal offence for coercive control?
Currently the most commonly utilised protection for victims of domestic violence is an Apprehended Domestic Violence Order (ADVO). An ADVO can be made where a partner is able to establish that they were a victim of a physical assault, threats of physical harm, stalking, intimidation or harassment and has a reasonable fear to believe that this behavior will continue.
ADVO's focus on specific events that have taken place such as a physical assault or a verbal threat.
A criminal offense of coercive control would allow police to consider the overall history of abuse in the relationship and establish a course of conduct that amounts to the offence of coercive control, rather than focusing on one isolated incident.
Issues around criminalizing coercive control
A coercive control offence would require gathering evidence on a series of acts or events over time. Many of these acts leave little physical evidence and may occur behind closed doors. As such prosecutors may be required to rely heavily on victim statements that cover multiple events over the course of many years. In order establish the offence the individual events would need to be proven beyond reasonable doubt and to prove that they overall amounted to the conduct of coercive control.
Defendants would then be required to give detailed and protracted evidence, addressing each of the alleged acts set out within the victim's statement.
The legislature would need to carefully consider the balance between appropriate protections for victims and the need to ensure procedural fairness to defendants
Where to from here?
The Joint Select Committee on Coercive Control will report to Parliament by 30 June 2021. Whilst there has been significant public outcry for law reform in this field following the murder of Hanna Clarke and her three children, whether any law reform actually eventuates will depend heavily on the recommendations of this report.  
Update as at 11 April 2022
The inquest into the death of Hannah Clarke and her children took place over a 2 week period from 21 March, and the coroner is currently preparing the results to present their findings. 
The Joint Select Committee on Coercive Control presented their report into Coercive Control in domestic relationships on 30 June 2021 and can be found here
The Government filed a response to their findings on 17 December 2021 and includes:

Significant investments across areas such a housing, crisis accommodation, counselling services, case management services, court advocacy policing, education and health

$10m invested in Men's Behaviour Change Programs

A public awareness campaign about coercive control

Department of Education will review school programs about respectful relationships and coercive controlling behaviour

Work is taking place to review and improve the Domestic Violence Safety Assessment tool and deliver the NSW Police Force and Women's Domestic Violence Court Advocacy Program co-location pilot program at 5 trial sites, after formal evaluation there will be consideration for further co-locations. 

The Government Report can be found in full here

For more information on what Coercive Control is please see the attached ABC News video https://youtu.be/lMPh6dcvMtY
Where to find help
If you or someone you know is experiencing sexual abuse or family violence contact:
Don't go it alone. Please reach out for help by contacting Lifeline on 13 11 14
Should you wish to reach out to one of our Family Law Team, please contact Solari and Stock on 8525 2700 or click here to request an appointment.
Original article written by Adrian Stock
Image from ABCNews