09 May

Preparing Affidavits in Family Law Matters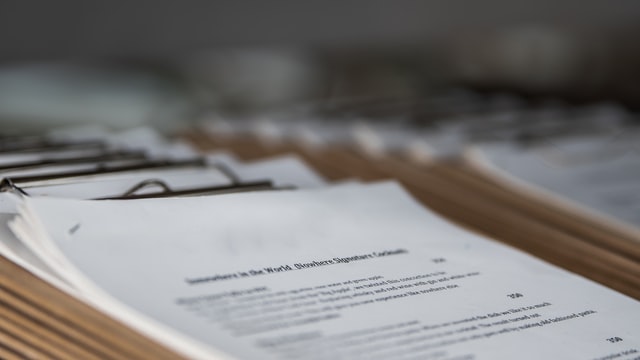 An affidavit is a sworn or affirmed written document that sets out or supports a party's case. A person making an affidavit is called a 'deponent'. An affidavit is a very important document as it may be the only evidence relied upon when submissions are made at an interim level. At the final hearing stage of proceedings, an affidavit will constitute a party's evidence in chief, as well as the evidence of the party's witnesses.
A good affidavit will be simple, relevant and admissible. Remember, judges and registrars have a considerable workload. Imagine having to wade through voluminous or irrelevant documents in an attempt to understand the case. It is therefore important to for an affidavit to be presented succinctly and coherently.
The rules governing affidavits are set out in Part 8.3 of the Federal Circuit and Family Court of Australia (Law Rules) 2021. Rule 8.15 sets out the requirements for affidavits and relevantly states that, amongst other things, an affidavit must comply with the following:
be divided into consecutively numbered paragraphs,
each paragraph is to be confined to a distinct part of the subject matter;
state the particulars of the matter, including the full name of the party on whose behalf the affidavit is filed and the full name of the deponent; and
have a statement at the end specifying the name of the witness before whom the affidavit is sworn or affirmed and signed; the date when, and the place where, the affidavit is sworn or affirmed and signed; and bear the name of the person who prepared the affidavit.
Further, Rule 8.16 refers to the making of an affidavit and states that an affidavit must be:
confined to facts about the issues in dispute;
confined to admissible evidence;
sworn or affirmed by the deponent, in the presence of a witness;
signed at the bottom of each page by the deponent and the witness; and
filed after it is sworn or affirmed.
Some tips for a simple, relevant and admissible affidavit:
Avoid sweeping statements or generalisations;
Where quoting direct speech, provide a pre-amble saying, "xx said to me words to the effect of…". This may be more accurate and less open to challenge;
The deponent must understand and read the affidavit;
Make sure the affidavit relates to matters that are in dispute; and
Make sure the affidavit is restricted to what the deponent is capable of giving evidence about.
An affidavit is a document stating evidence; it is not a story. Great care must be taken to ensure that the document is properly prepared.
Should you wish to discuss your matter with one of our experienced Solari and Stock Team please contact us on 8525 2700 or click here to request an appointment.
Article written by Kirstin Attard
Photo by Arisa Chattasa on Unsplash