08 Jun

Why would you reject a gift from a Will?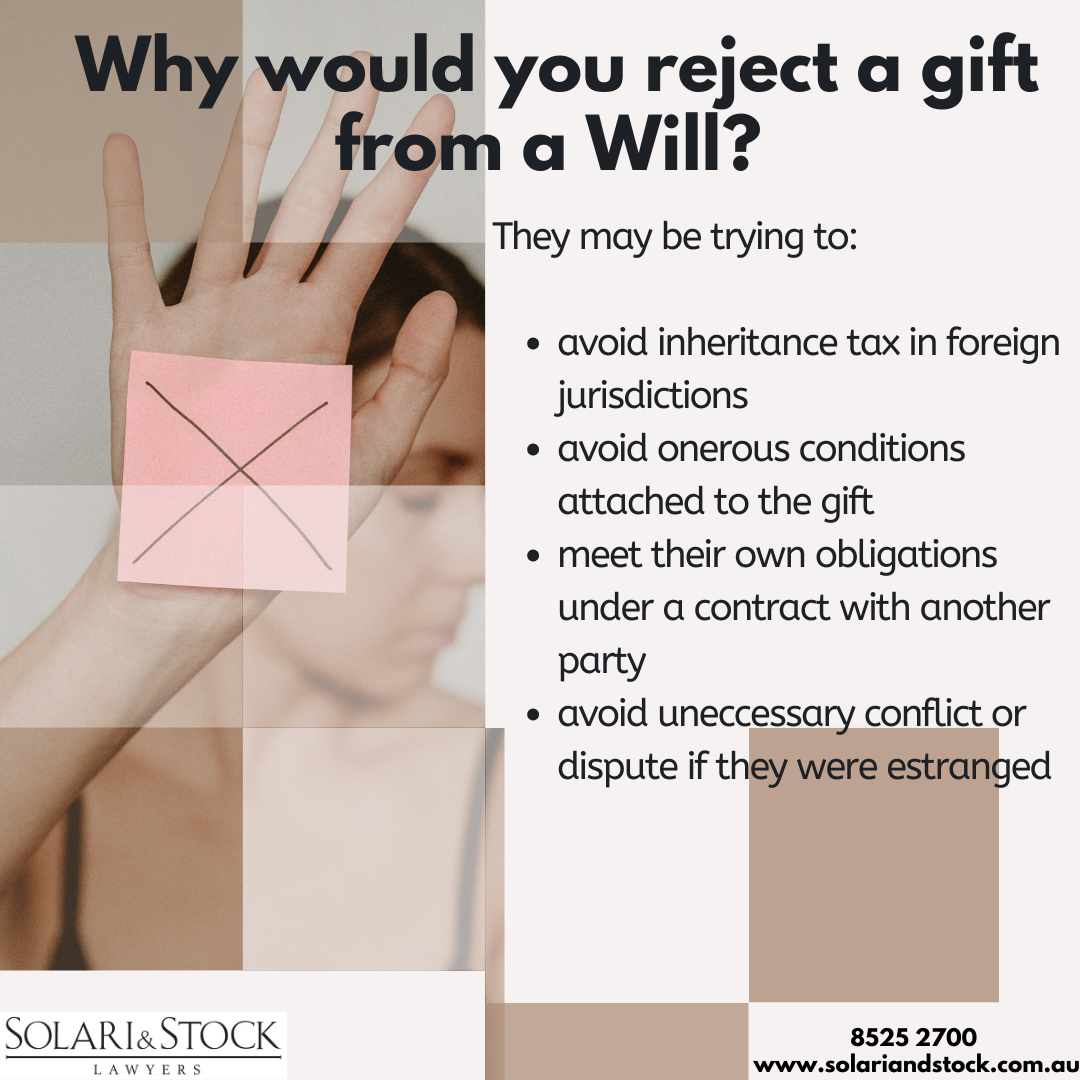 There are a number of reasons you would disclaim a gift from a Will, the inforgraphic shows just some of those.
Should you wish to review your Will or have concerns regarding a gift in a Will please contact our Wills and Estates team for an appointment on 8525 2700 or click here to request an appointment.
Article written by Rebecca Exley
Infographic created in Canva